The speed and scale of today's network deployment require rapid, informed decision-making. Executives and business leaders need the necessary insights to make data-driven decisions and preclude project or financial challenges.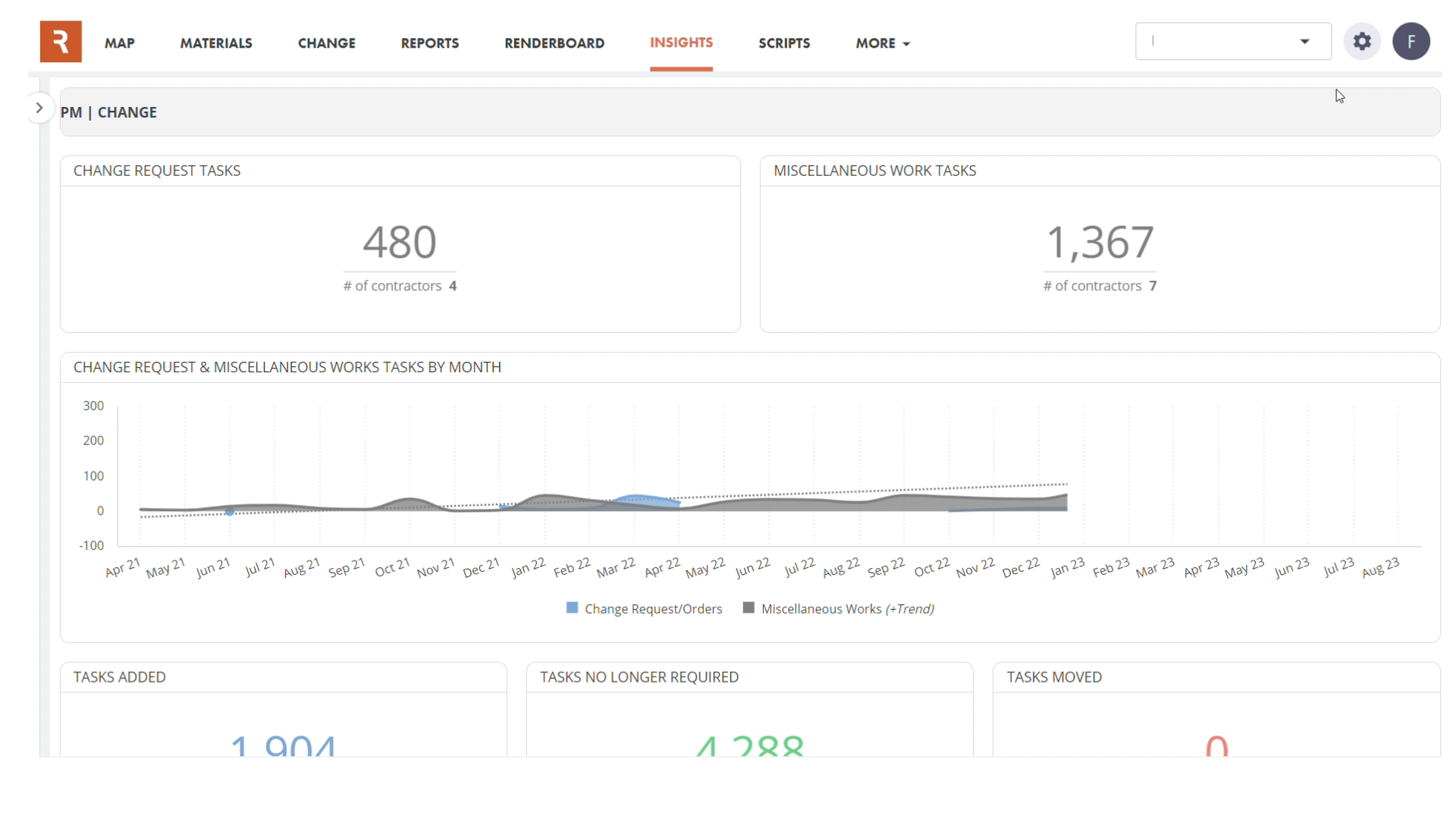 Track progress vs plan in real-time
Stay ahead of the curve with dynamic executive analytics and visualizations
✔️ Track real-time completion progress against target dates across multiple projects and contractors to address potential issues early.
✔️ Predict task completions, area-based progress, and region or sub-region completions on a daily basis.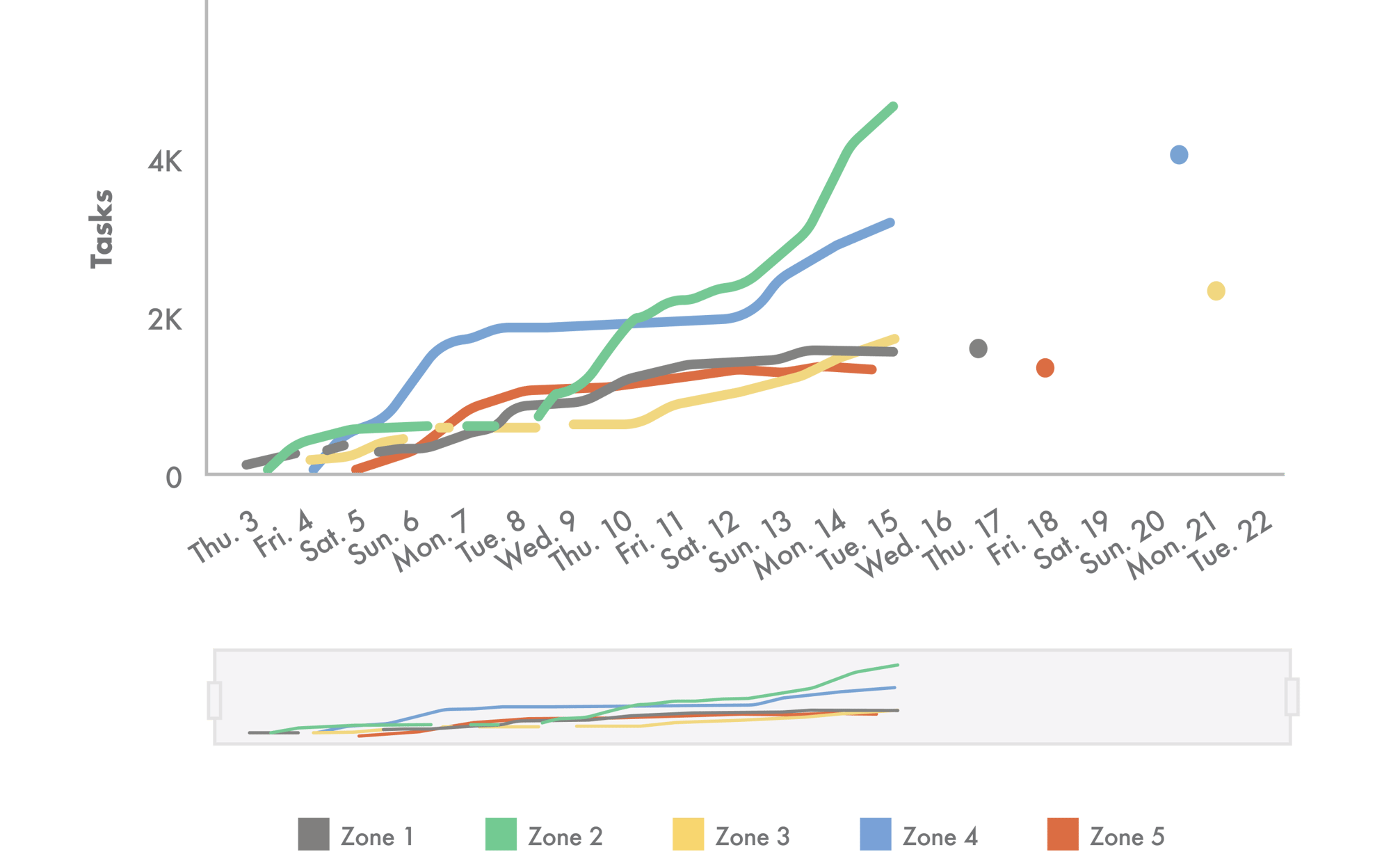 Accelerate time to revenue
Harness the power of precision to identify customer availability and connection readiness
✔️ Connect customers faster by increasing resource capacity and improving construction cycle times with the most efficient crews.
✔️ Speed up billing processes and funding reimbursements with clear visibility into milestones, labor, and material utilization.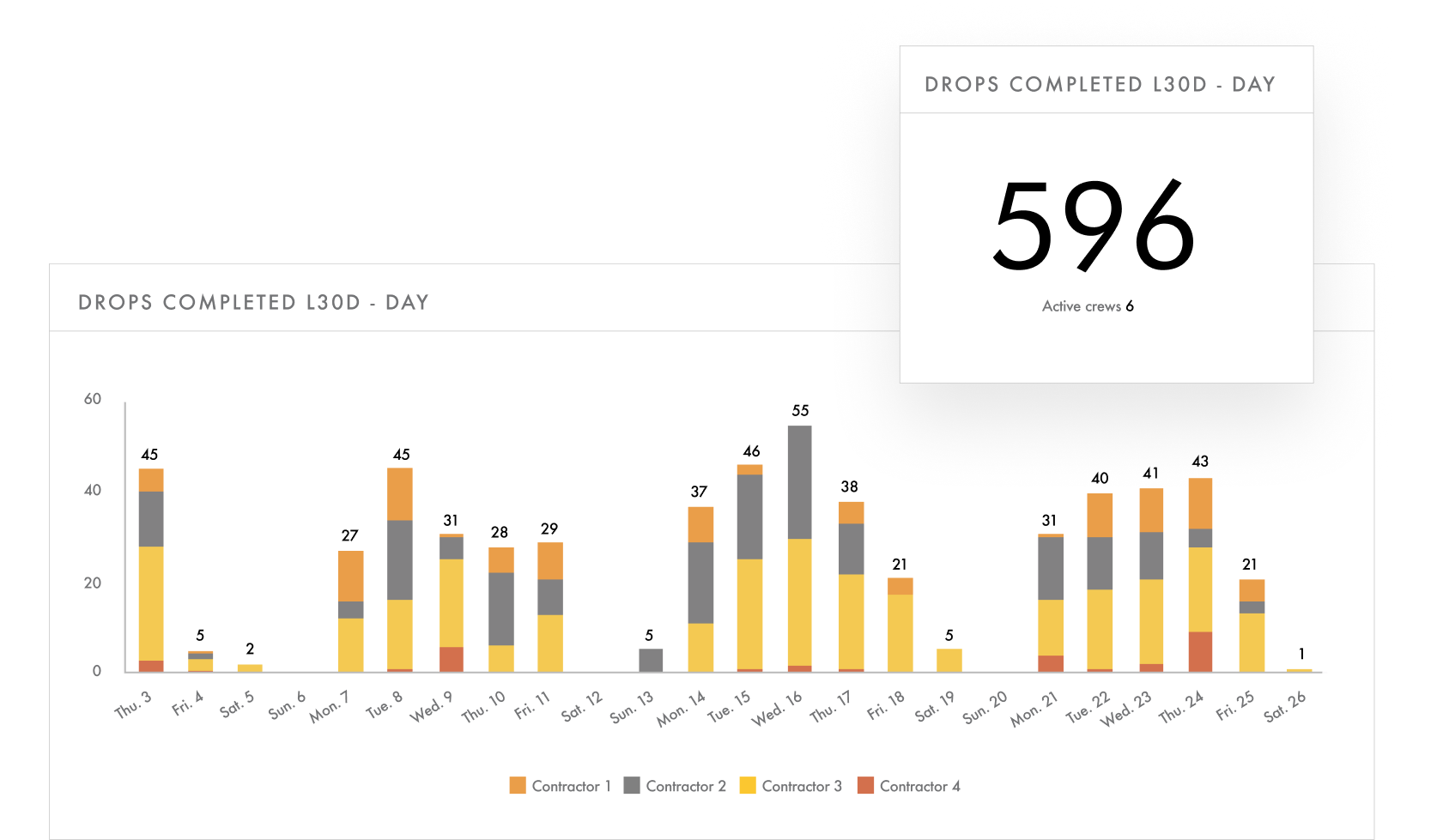 Project intelligence at your fingertips
Real-time analytics that drive executive decisions and support revenue growth
✔️ Gain a bird's-eye view of performance metrics across multiple projects, crews, and contractors.
✔️ Accelerate billing processes with clear visibility into milestones, labor, and material utilization.
✔️ Enhance the speed and quality of your decisions without the constraint of manual data errors or time delays.
Our customers say it best
The executive dashboard enables me to see performance across our entire portfolio - at the snap of a finger - instead of having to go through and filter out manual reports.
Josh Collver
Director, OSP Operations